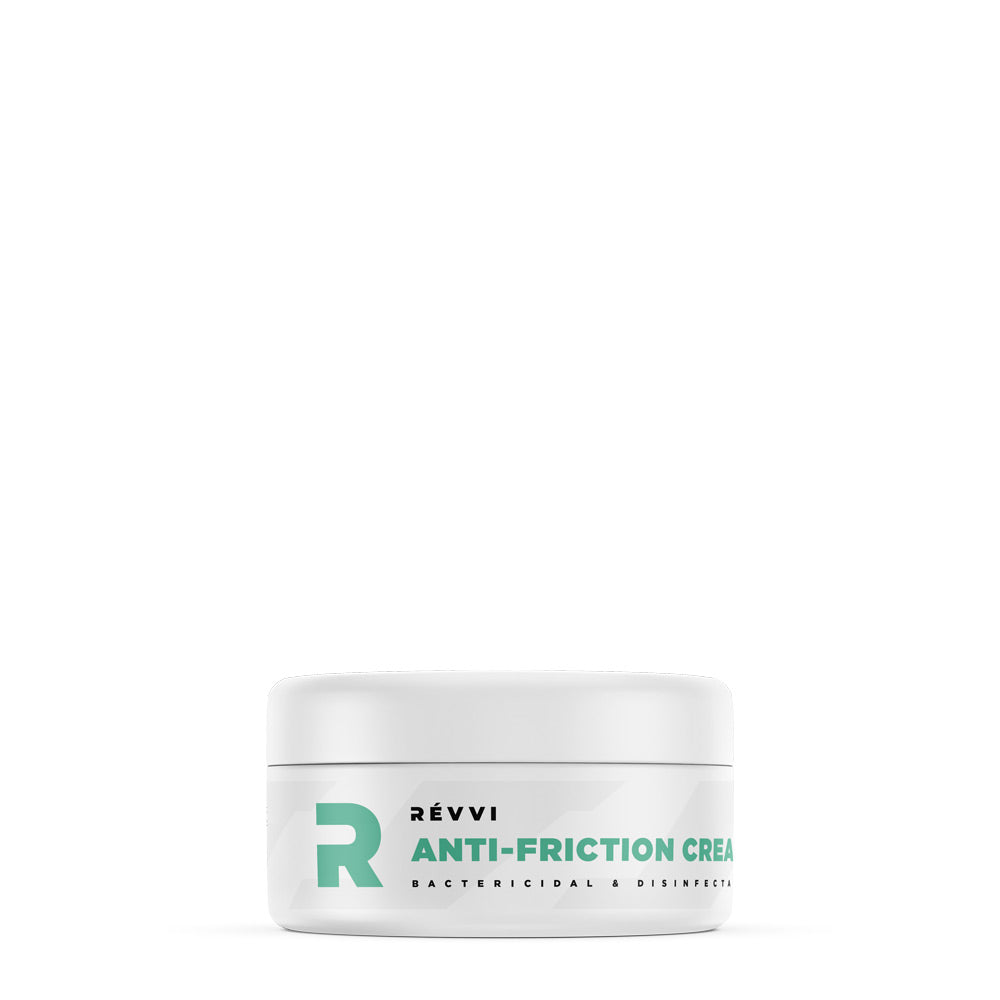 ANTI FRICTION CHAFING CREAM - 100ml.
For those high-friction times. This antibacterial, antiseptic cream protects your skin from irritation, dryness and infections caused by skin-to-skin and skin-to-equipment friction.
Product video
Why?
Protects sweat-prone areas against dryness (e.g. groin, thighs, armpits, etc.).
Prevent fungal and bacterial infections.
Ensures your workout is not disrupted by itching and irritation of friction-prone areas.
What?
Calendula supports your immune system and promotes the healing capacity.
Mineral oil protects your skin against bacteria and fungal carriers.
Humectants moisturizes and nourishes your (damaged) skin.
When and how?

Apply BEFORE the effort to your skin and/or clothing (ie. inside cycle and running shorts; jodhpurs; dry and wet suits; walking, running and ski socks, etc.).
Suitable for daily use.
For all ages (from 12 years).
Massage briefly 2 to 3 fingers thick and allow to absorb.
Wash your hands afterwards.
External use only.
Avoid contact with eyes and open wounds.
Does not leave a sticky residue or color imprint on the skin or on clothing.
Expiration date: 12 months after opening.