WHAT IS RECOVERY?
In parallel with the ever-growing recreational sports and fitness activities, a correct way of recovery is getting more and more attention and the more active athletes are recognizing the benefits. In recent years, more than ever, people have taken up sports and exercise, millions of athletes have started their favorite activities in competition or simply as a hobby. However, many of these active people are still insufficiently aware of the importance of recovery in sports; called "Recovery principle".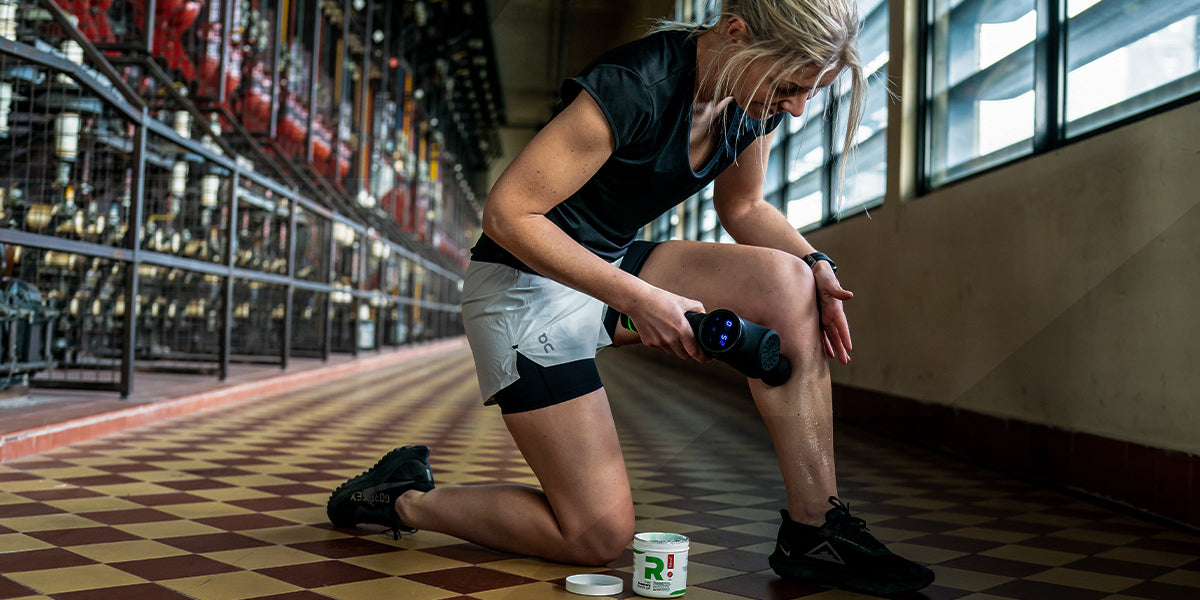 PRINCIPLE
To benefit from an (intensive) training, the body needs time to recover. This will not only benefit the subsequent training sessions, it also lowers the risk of injuries. In most cases an athlete has one goal: to become fitter and stronger so that the body gets more resistance and the performance level increases.

"It is during the recovery periods that the body builds up more resistance".
HOW DOES IT WORK
During (intensive) training sessions, the body is exposed to a form of stress.
• The body will adapt to this stress during exercising. However, the body must also get enough rest to process this adjustment so that it can handle the load level (better) during the next training.
• Someone who does a lot of short sprints during ie. ball sports (football, basket, tennis,…) minuscule hairline cracks will occur in the muscle tissue. The body will not only repair this "damage", on top it will add extra tissue so it can better withstand the stress that's created in the following sports session.
• If not at all or a too short period of rest is taken to repair this "muscle damage" and to bie time for the body to adjust to the intensity, it can NOT keep up with the damage repair and eventually an injury occurs, often in the form of strains or muscle tears.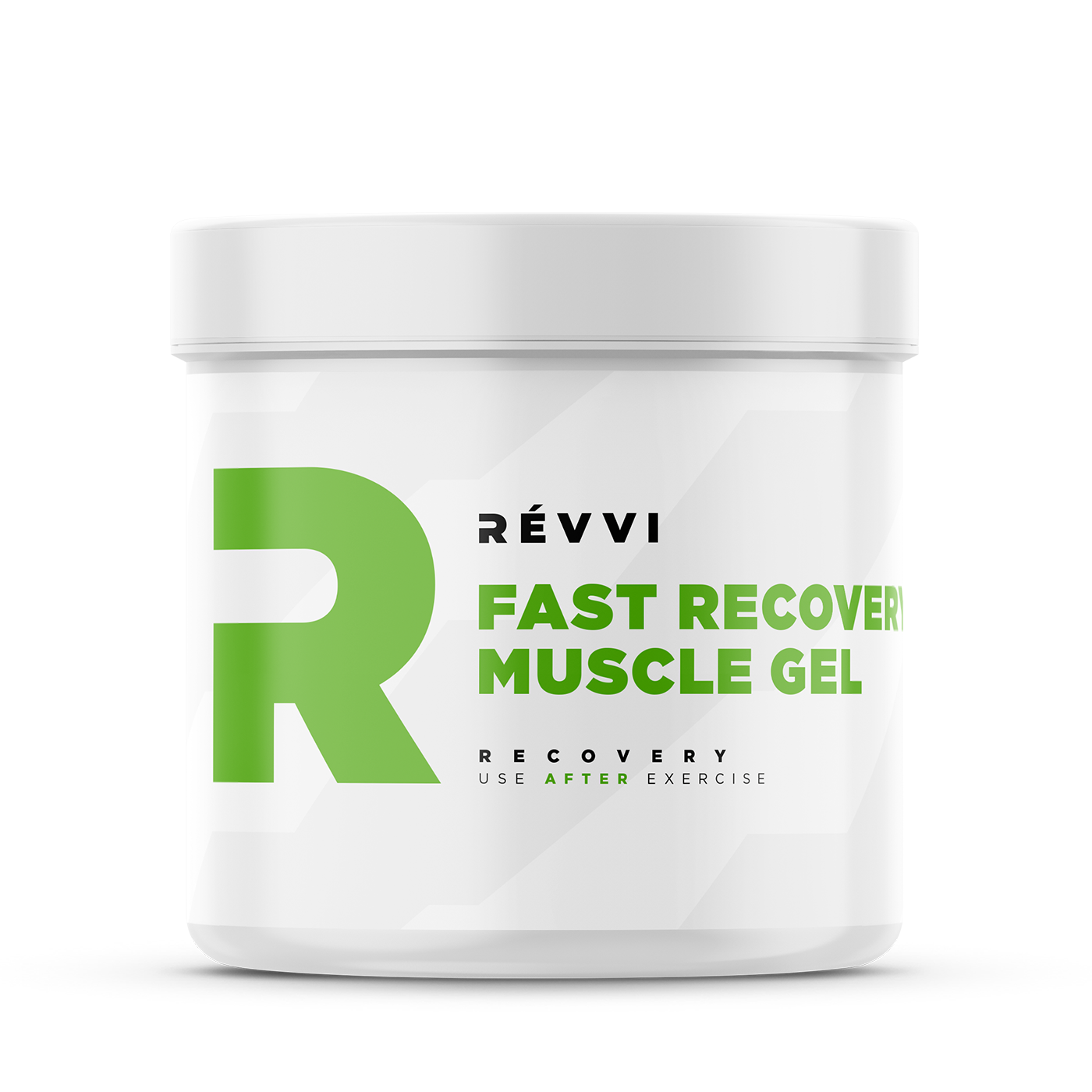 FAST RECOVERY MUSCLE GEL
The natural ingredients in our FAST RECOVERY MUSCLE GEL are fully aimed to repair small damages in the muscle tissue, incurred during (heavy) efforts.

The below listed ingredients are in such proportions included in our gel so they optimally "work together" during the recovery process. The effectiveness of each ingredient are scientifically proven.
MAIN INGREDIENTS
The FAST RECOVERY MUSCLE GEL mainly consists of natural ingredients, each with their own specific characteristics.
The collaboration of these ingredients results in a very effective product that provides a long-lasting and restorative effect.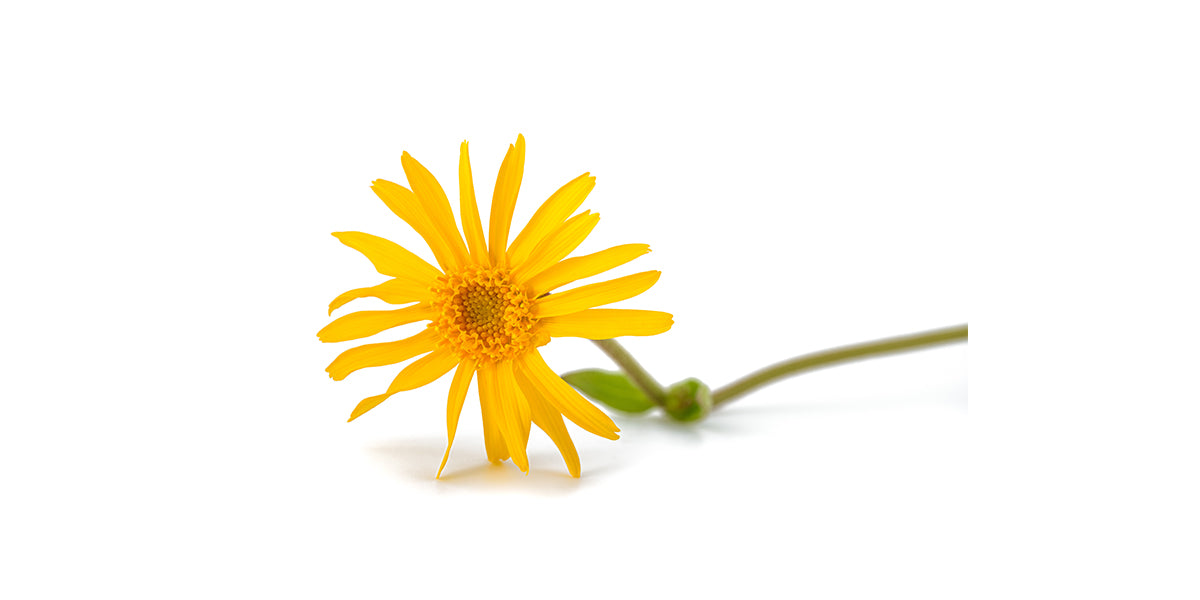 ARNICA MONTANA
ARNICA

Provides rapid healing to muscle injuries (hairline cracks), bruises and offers protection against cramps. In addition, arnica will stimulate blood flow to combat inflammation. Scientific research (4) has shown that arnica significantly contributes to the prevention and cure of inflammation. It also has analgesic properties.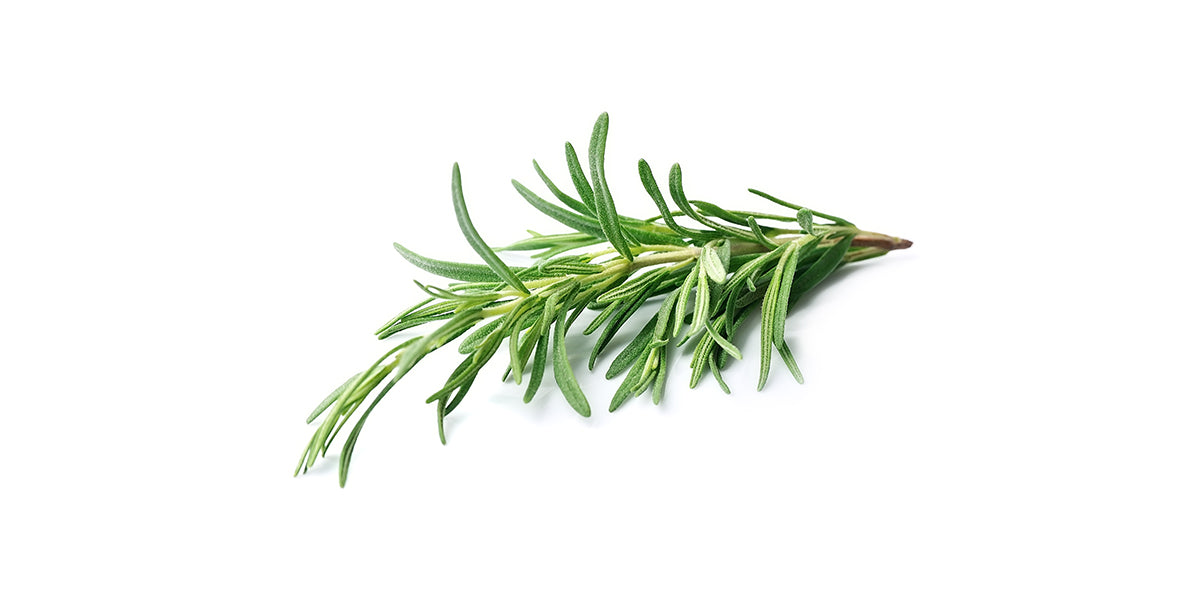 SALVIA ROSMARINUS
ROSEMARY

Revitalizes and stimulates blood circulation, has bactericidal properties which makes the bloodstream free from toxins and free-radicals.

The rosemary extract contributes to relieving muscle fatigue (1) and is suitable for the treatment of ao. inflammation. Further more, it is one of the most powerful natural painkillers for muscles and joints (2).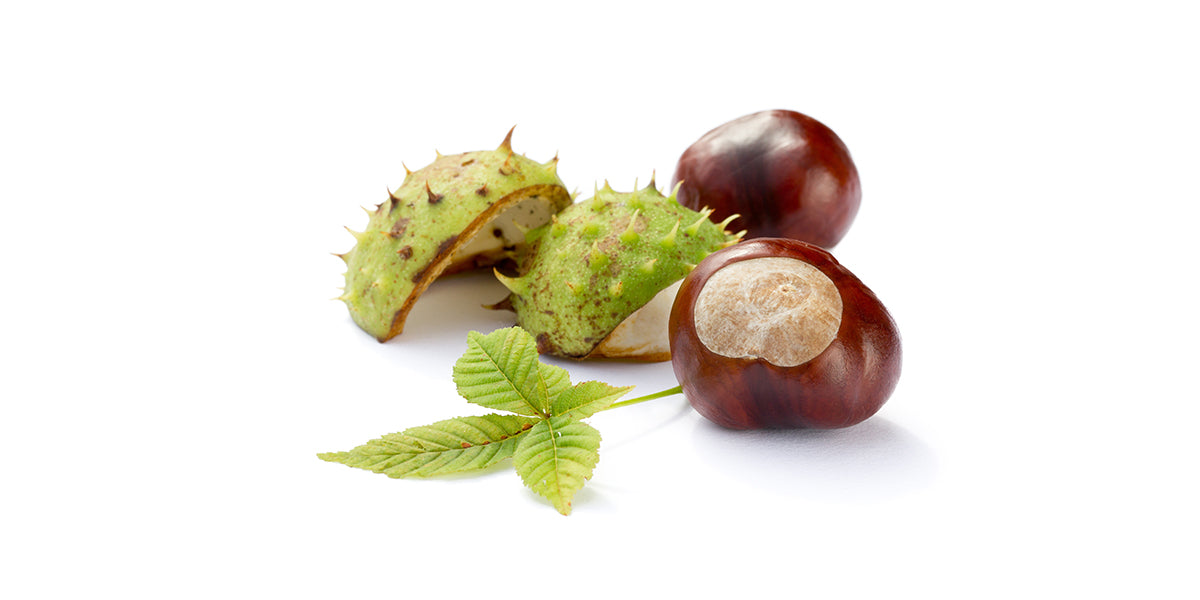 HIPPOCASTANUM
HORSE CHESTNUT

Increases blood flow in veins, improves circulation of oxygen and nutrients, and has powerful anti-inflammatory properties.

Horse chestnut contains a compound called aescin, which has been shown to have an anti-inflammatory effect and has been proven to be effective for blood circulation (3).
COMPOSITION:
The fast RECOVERY gel consists of 80% natural ingredients and water, contains a minimal amount of extra additives and a very small amount of preservatives to ensure that our gels remain effective up to 12 months after opening.

OTHER NOTEWORTHY INGREDIENTS:
Water (dilution), Alcohol Denat. (viscosity), Natural Caster Oil (emulsifier), Menthol (refreshing), Glucose (humectant) Limonene (refreshing).
CONCLUSION
The FAST RECOVERY MUSCLE GELS from RÉVVI are free of chemicals and have a unique composition of natural ingredients. The main purpose of the muscle-regenerating and soothing properties are to maximally and optimally repair and protect the affected area.

The use of the FAST RECOVERY MUSCLE GEL is is strongly recommended to recover muscles and tendons AFTER exercising and to shorten recovery periods between activities.
SOURCES
(1) MuhammadH. Alu'datt, ... Mervat Rawshdeh, in Therapeutic, Probiotic, and Unconventional Foods, 2018
> VIEW THE SOURCE

(2) Joana M Andrade, Célia Faustino, Catarina Garcia, Diogo Ladeiras, Catarina P Reis and Patrícia Rijo Rosmarinus officinalis L. : an updated review of its phytochemistry and biological activity
> VIEW THE SOURCE

(3) Dudek-Makuch M, Studzińska-Sroka E. Horse chestnut – efficacy and safety in chronic venous insufficiency Rev Bras Pharmacogn. 2015;25(5):533-41
> VIEW THE SOURCE

(4) Tommaso Iannitti … Beniamino Palmieri : Effectiveness and Safety of Arnica Montana in Post-Surgical Setting, Pain and Inflammation
> VIEW THE SOURCE