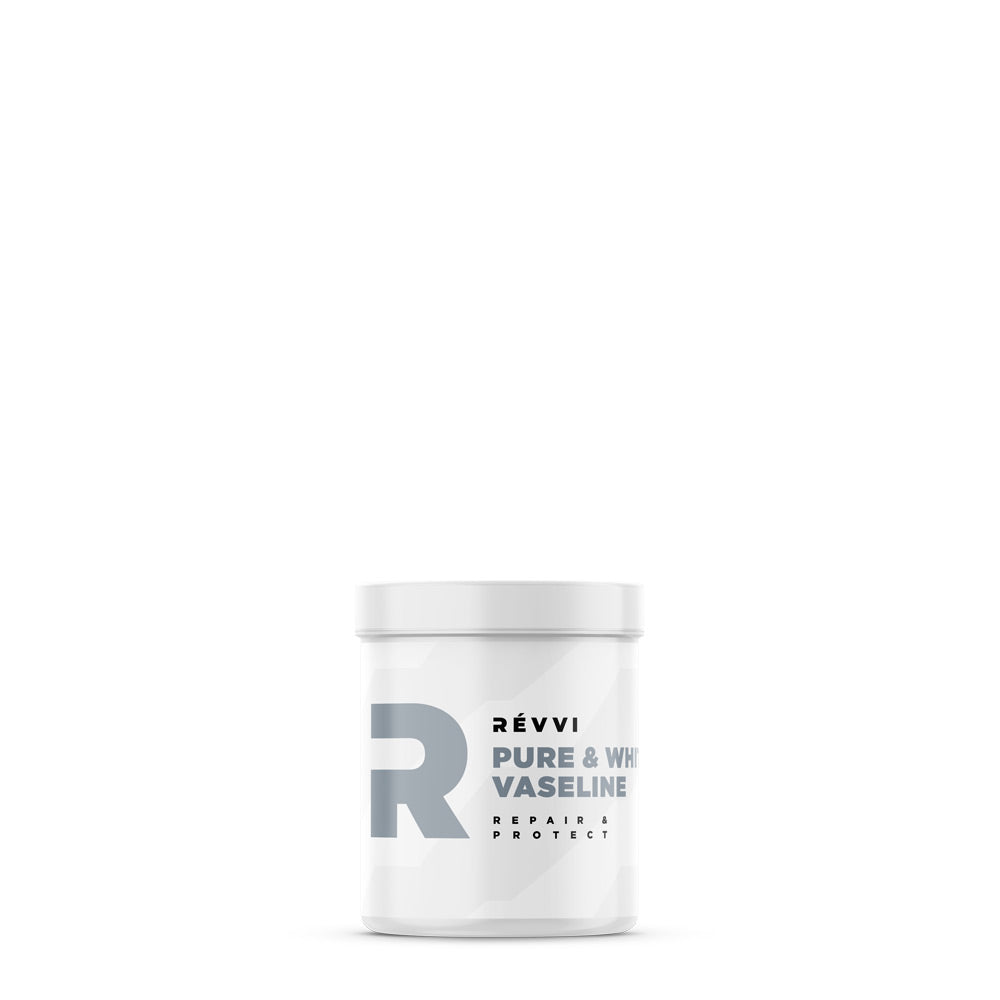 Pure & white VASELINE - 100ml.
Give your skin that extra little layer of protection. Pure, clear petroleum jelly seals in moisture for a long time and helps repair dry, brittle, rough and cracked skin fast.
Why?
Nourishes dry, sensitive, uneven skin and helps make it supple.
Heals damaged skin fast and effectively (e.g. cracked skin).
What?

100% white vaseline according to the DAB quality standard (Deutsches Arzneibuch).
When and how?
For daily use.
Massage briefly and let it absorb.
For external use only.
Avoid eye contact.