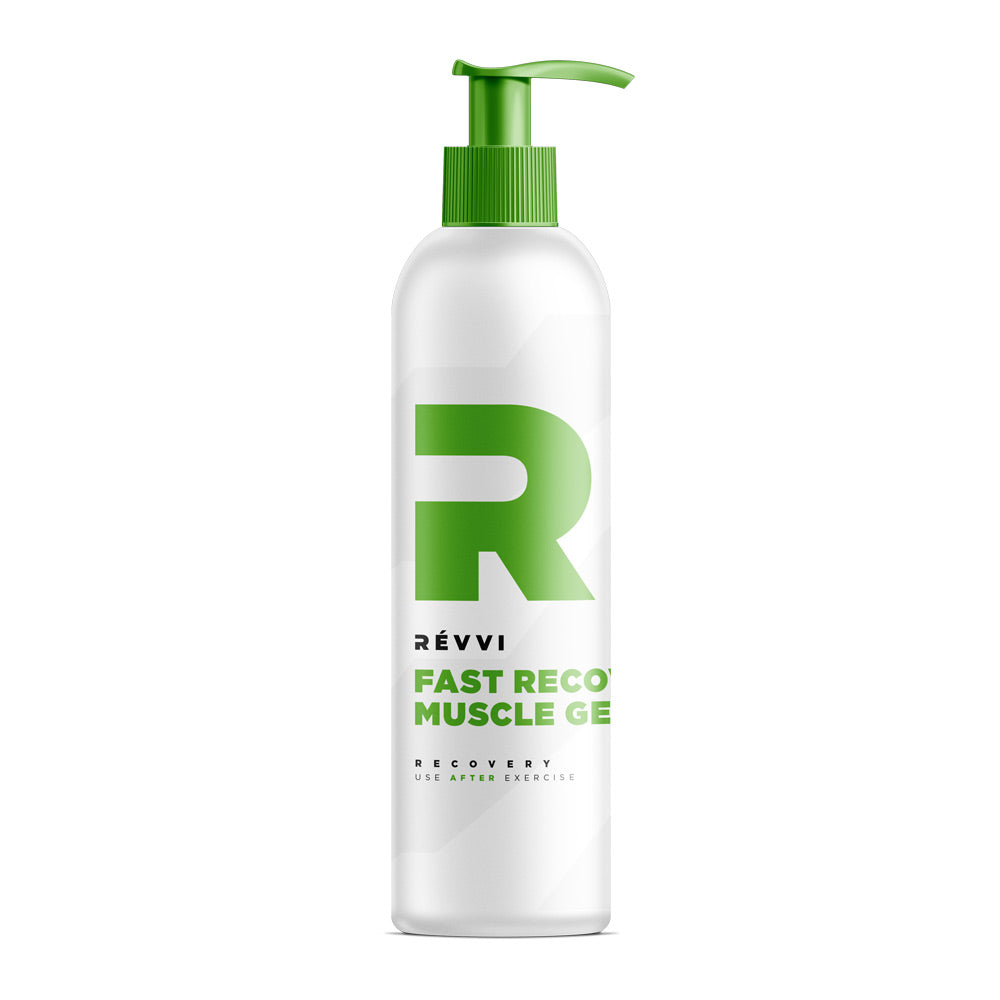 fast RECOVERY muscle gel - 250ml. (dis)
Super fast relief for sore muscles, muscle relaxation and recovery after intense physical activity. This gel helps tired muscles enter into rest and recovery mode instantly, promoting maximum recovery.
Product video
Why?
Aids a fast and complete recovery after physical activity.
Protect your body from muscle cramps and spasms.
Soothes tired muscles, tendons and joints.
What?

Rosemary

has a revitalizing effect and stimulates the repair of micro-tears.
Horse chestnut

inhibits inflammation and prevents the constriction of blood vessels.
Arnica

helps relieve muscle cramps and works analgesic.
When and how?
Apply AFTER any effort (recovery).
Suitable for daily use.
For all ages (from 12 years).
Massage briefly 2 to 3 fingers thick and allow to absorb.
Wash your hands afterwards.
External use only.
Avoid contact with

eyes and open wounds.
Does not leave a sticky residue or color imprint on the skin or on clothing.

Expiration date: 12 months after opening.