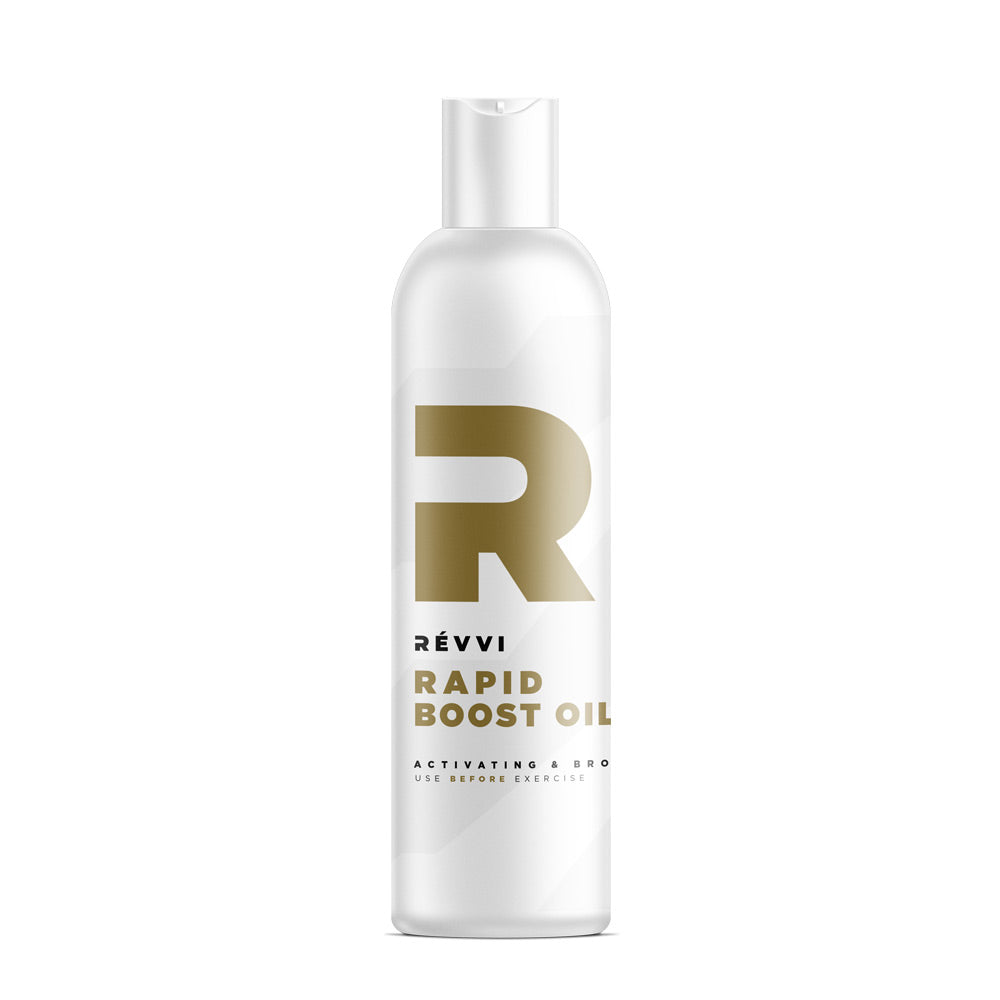 RAPID BOOST ACTIVATION OIL - 250ml.
Activate and accentuate your muscles at the start of an effort. Mineral oil ensures long-lasting activation and the BETA CAROTENE extract gives the skin a beautiful brown tint.
👉 comes in a disc top version.
Product video
Why?
Activates the muscles at the start of an effort.

Accentuates the muscles with a long-lasting shine.

Gives the skin a (temporarily) beautiful brown shade.

What?
Mineral oil activates and stimulates massaged muscles.
Mineral oil softens, softens and moisturizes the skin.
Beta Carotene protects the skin layer and creates a browning tan shine.
When and how?
For daily use.
Suitable for all skin types (contains peanut).
Apply and massage as and when required.
External use only.
Avoid contact with your eyes, open wounds and mucous membranes.

Note: Because there are so many different skin types, it can happen that the skin reacts differently (think of an allergic reaction). We recommend that you seek medical advice when in doubt.
Expiration date: 12 months after opening.