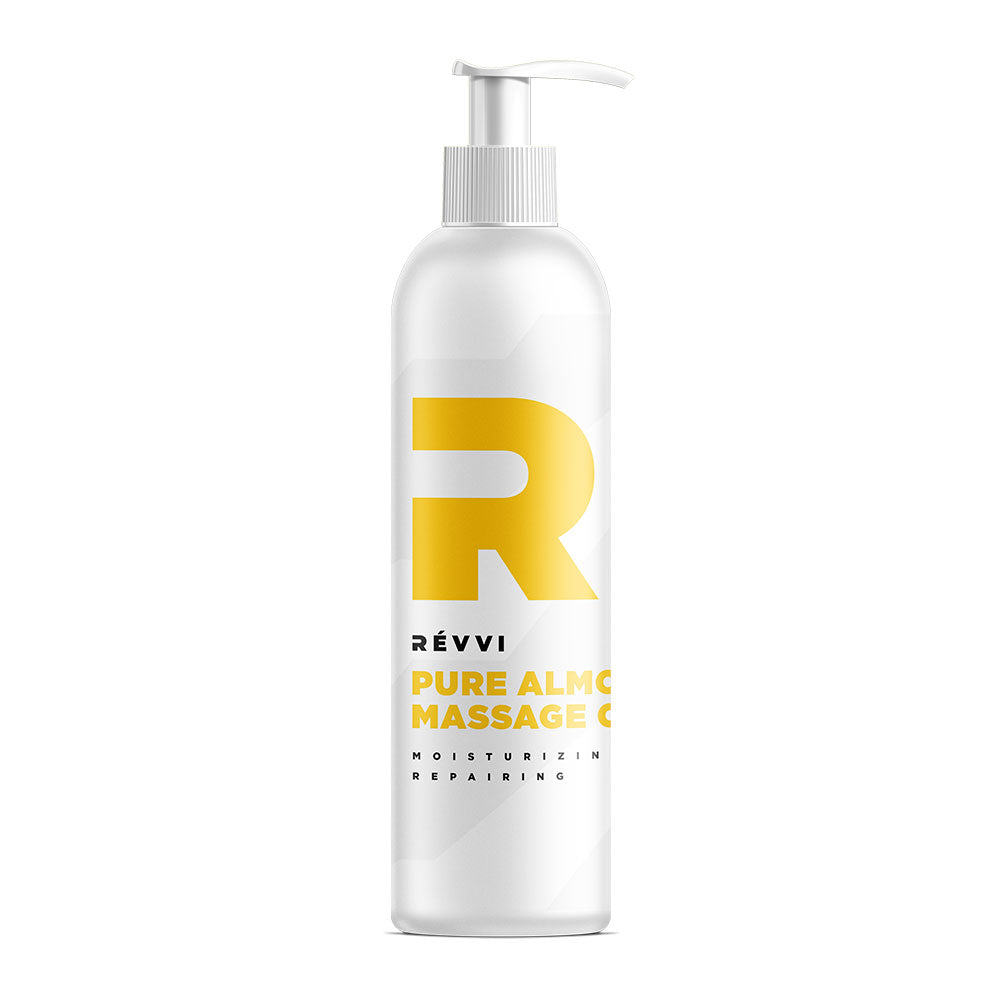 PURE ALMOND massage oil - 250ml.
The perfect oil for a relaxing body massage, 100% natural and rich in vitamins and minerals. This pure almond oil nourishes and moisturizes dry, damaged skin.
👉 comes in a disctop version and with a free pressure pump
Product video
Why?
Repairs and moisturizes dry, cracked, inflamed or itchy skin.
Nourishes the skin and reduces the appearance of scars, wrinkles and stretch marks.
This pure natural oil helps relax your body.
What?
Pure almond oil provides maximum hydration to your skin.
Vitamin E restores dehydrated and damaged skin cells.
Proteins and minerals such as potassium have healing effects.
When and how?
For daily use.
Suitable for all skin types.
Easy glide.
Strong moisturizing and restorative properties.
Apply and massage as and when required.
External use only.
Avoid contact with your eyes, open wounds and mucous membranes.
Note: Since there are so many different skin types, it can happen that the skin reacts differently (ie. allergic reaction).

We recommend to seek medical advice when in doubt.
Expiration date: 12 months after opening.