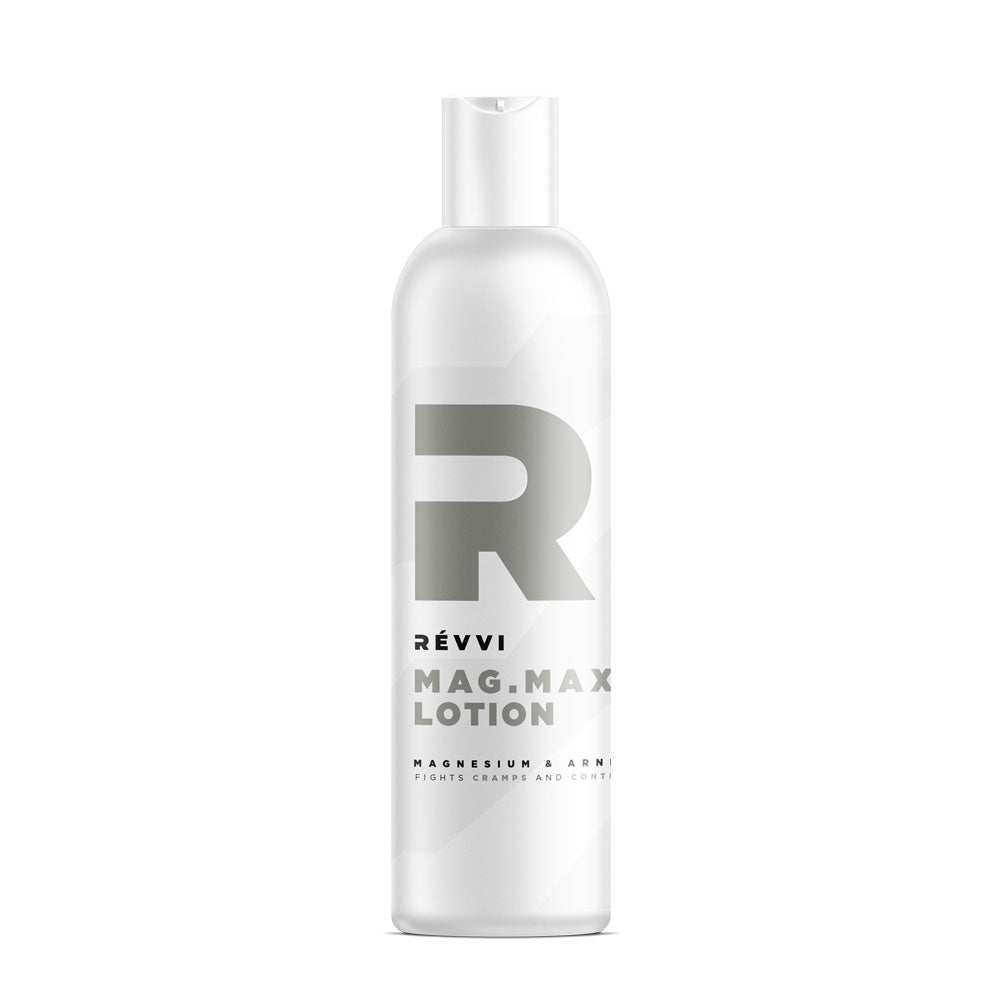 MAG.MAX Magnesium & Arnica lotion - 250ml.
Specially developed for a deep-acting connective tissue massage. Mag.Max massage lotion contains 6% pure magnesium, Arnica and Eucalyptus, which improves circulation and prevents cramps.
Why?
Magnesium prevents cramping and is ideal for relaxing after exercise.

Efficient : Lotion is applied directly to the skin and therefore has a much more powerful effect on local muscle and joint complaints than oral intake of eg tablets.

Grip: Mag.Max lotion has a normal frictional resistance so that you have an extremely good grip on muscles, tendons and connective tissue while massaging.
What?

6% Pure magnesium ensures maximum expulsion of waste products from the tired/stressed muscle zones.

Arnica prevents cramps and has an analgesic effect.

Eucalyptus has antiseptic properties and strengthens damaged skin cells.
When and how?

For daily use.

Suitable for all skin types.

Absorbs relatively quickly and provides good grip during connective tissue massages.

Apply and massage as and when required.

External use only.

Avoid contact with your eyes, open wounds and mucous membranes.

NB : Since there are so many different skin types, it can happen that the skin reacts (allergic reaction). When in doubt, we recommend that you seek medical advice.

Expiration date: 12 months after opening.