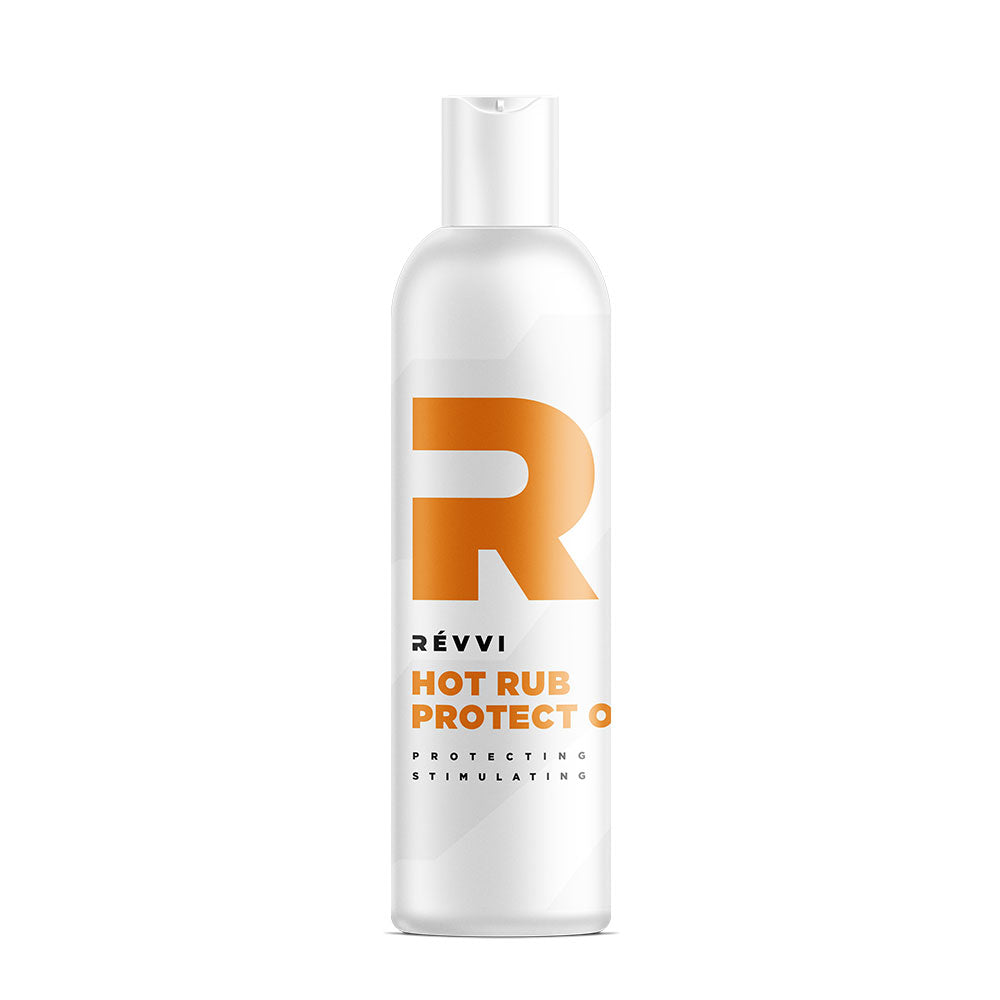 HOT RUB PROTECT OIL - 250ml.
Always wonderfully warm muscles, whatever the weather? This muscle rub oil boosts circulation and gives your muscles and skin long-lasting protection against cold, rain and pain.
👉 comes in disc top .

Product video
Why?
Warms and protects your muscles and skin surface.
Alleviates chronic back, neck and shoulder pain.
Boosts circulation and provides a protective barrier against cold and wet weather.
What?

Camphor has a pain-relieving effect and boosts circulation.
Wintergreen has an anti-inflammatory effect and helps alleviate pain.
Capsicum creates an intense, long-lasting warm feeling.
When and how?

Penetrates deep into the skin.
Provides long lasting warmth feeling.
Always store at room temperature (solidifies below 20°C).
Can cause skin irritation (capsicum).
For external use only.
Avoid contact with your eyes, open wounds and mucous membranes
Note: Since there are so many different skin types, it can happen that the skin reacts differently (ie. allergic reaction).

We recommend to seek medical advice when in doubt.
Expiration date: 12 months after opening.