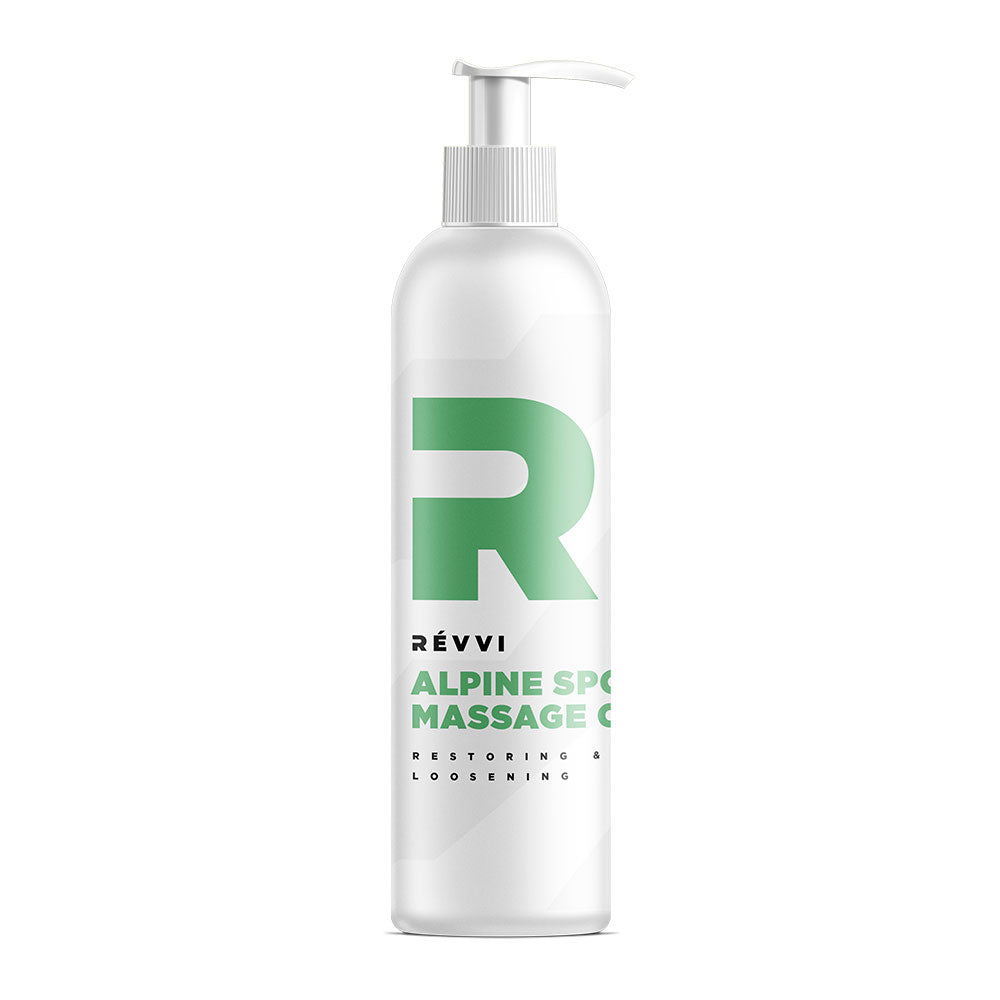 ALPINE SPORTSMASSAGE OIL - 250ml.
The healing power and scent of the mountains in one relaxing massage. This mineral oil soothes tired, aching muscles and helps prevent muscle cramps and injury.
👉 comes in a disctop version and with a free pressure pump

Product video
Why?
Loosen your muscles and tendons and prevent injuries.
Helps to flush lactic acid out of your muscles.
Helps to get your body into full rest and recovery mode.
What?

Mountain pine oil helps relieve aching muscles, strains and cramps.
Rosemary stimulates your circulation and strengthens the nervous system.
Natural minerals ensures an optimal friction and quick absorption by the skin.
When and how?

For daily use.
Suitable for all skin types.
Easy glide.
Absorbed quickly by the skin.
Apply and massage as and when required.
External use only.
Avoid contact with your eyes, open wounds and mucous membranes.
Note: Since there are so many different skin types, it can happen that the skin reacts differently (ie. allergic reaction).

We recommend to seek medical advice when in doubt.
Expiration date: 12 months after opening.